« EverythingDigital Podcast 2005-06-28 | Main | Apple: Photos All Around! »
June 29, 2005
Google's New Google Earth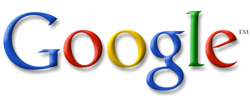 Google today launched its new Google Earth service, which allows free access to maps of 3D buildings and terrain as well as satellite imagery, all wrapped into one program based on Google's Keyhole. The new service currently only works on Windows machines, but Google is promising Mac support as soon as possible.
Some notable capabilities of the new feature include the ability to use an integrated version of Google Local search to find businesses and attractions, dynamic videos of driving directions, and an easy, collaborative method for users to share annotations.
The new service is available at earth.google.com and although the base package is free, Google also offers Plus and Pro editions for $20 and $400 a year respectively.
Posted by Alan Joyce at June 29, 2005 12:20 AM
Trackback Pings
TrackBack URL for this entry:
http://www.everythingdigital.org/cgi-bin/mt-tb.cgi/499
Comments
Post a comment