« Testing iWeb | Main | iSight Capture »
June 21, 2006
Pics and Video of New MBP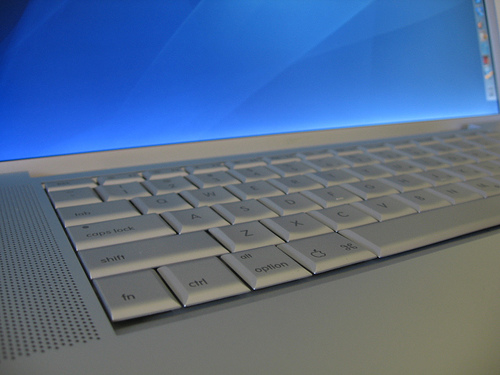 I've uploaded some pictures of my new MacBook Pro 17" to my flickr account and a video of it using an iTunes plugin to have the keyboard backlight flicker to the music. Check them out if you get a chance, and download the backlight visualizer plugin here.
Posted by Alan Joyce at June 21, 2006 06:24 PM
Trackback Pings
TrackBack URL for this entry:
http://www.everythingdigital.org/cgi-bin/mt-tb.cgi/554
Comments
wow what's the tune playing with the flashing keyboard? Love that!!
Posted by: luke at October 29, 2006 08:04 AM
That's David Benoit - Freedom at Midnight.
Posted by: Alan Joyce at October 29, 2006 08:06 AM
Post a comment