« Finally Stopped It! | Main | DRM Stupidity »
March 01, 2005
Googling For Network Cameras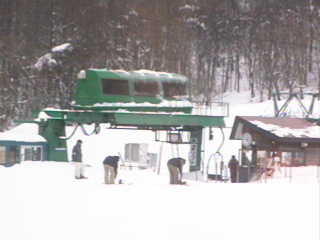 I have recently found that by using Google and this query it is possible to locate unsecured network cameras which you can either stand by and watch or seize control of and zoom/pan around the landscape. My favorite camera so far is of a ski resort. You can zoom in close enough that it is possible to watch skiers putting on their boots and to read the distance markers on the slope.
Posted by Alan Joyce at March 1, 2005 09:26 PM
Trackback Pings
TrackBack URL for this entry:
http://www.everythingdigital.org/cgi-bin/mt-tb.cgi/405
Comments
Posted by: AJ at March 2, 2005 07:21 PM
This was on slashdot.org a while ago (maybe a few months). It is still very interesting and funny that people don't know any better.
Posted by: Anon at March 2, 2005 09:07 PM
Post a comment