« Google Maps Satellite View | Main | And The Winner Is... »
April 05, 2005
The Google Maps Name This Place Contest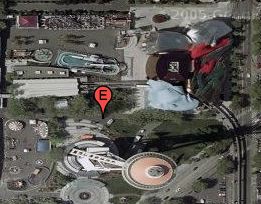 Just minutes after my discovery of the Google Maps satellite photo feature, I bring you the first EverythingDigital Google Maps Name This Place Contest. Basically, you take a look at the picture on the right (clicking on it will give you a larger view), and respond in the comments with the name of the place you think it is. This photo is of a fairly famous place, which almost everyone will know if they look hard enough. Oh, and the balloon tag is just pointing at the general area, not a specific landmark, but I will accept either type of answer. And, of course, the prize...
Up to 10 Gmail Invites and a Plug for Your Website On Everythingdigital.org
Posted by Alan Joyce at April 5, 2005 08:35 AM
Trackback Pings
TrackBack URL for this entry:
http://www.everythingdigital.org/cgi-bin/mt-tb.cgi/156
Comments
Posted by: Ugo Cei at April 5, 2005 09:17 AM
Correct! I will send you an email about your prize.
Posted by: Alan Joyce at April 5, 2005 10:32 AM
The google maps location is the seattle space needle. man that was easy. i recognized that in about 2 seconds.
rodney
Posted by: rodney rumford at April 15, 2005 01:36 AM
This was more of a test name this place contest. I am working on a harder one.
Posted by: Alan Joyce at April 15, 2005 06:34 AM
Post a comment