« Well, Whaddaya Know? | Main | EverythingDigital Podcast 2005-06-05 »
June 03, 2005
Apple to Switch to Intel Processors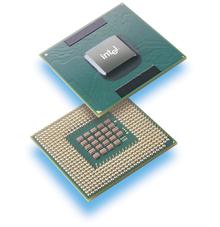 In a stunning move, Apple Computer has apparently reached an agreement with Intel for the manufacturing of processors for Apple products. According to CNET, Apple will no longer use the IBM PowerPC chips, and will instead look to Intel to produce more efficient, cooler chips. These new chips will be implemented first in Apple's lower-end models, but will eventually be used in the company's high-end computers as well. Based on this information, there is a possibility that the highly anticipated Powerbook G5 could be closer to reality thanks to Intel technology, but maybe that's just wishful thinking. Nevertheless, it will be interesting to see how Apple developers cope with the transition, since most applications will have to be re-worked to take advantage of the new processors.
Posted by Alan Joyce at June 3, 2005 09:17 PM
Trackback Pings
TrackBack URL for this entry:
http://www.everythingdigital.org/cgi-bin/mt-tb.cgi/468
Comments
what does this mean about the price of future apple models?
Posted by: Ghosh at June 5, 2005 06:44 PM
Probably won't affect it much, but we may get more for our money.
Posted by: Alan Joyce at June 5, 2005 06:54 PM
Post a comment