« iSight Capture | Main | OS X and Longhorn Developers Panel »
June 22, 2006
EDP73-2006-06-22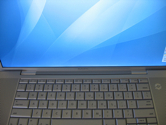 A review of my new 17" MacBook Pro, rumors of lossless quality audio on the iTMS, reports of Apple's negotiations with movie studios, news from the front lines of the Blu-ray vs. HD DVD format war, and the obscenely expensive DirecTV Titanium package.
SHOW NOTES: HTML | OPML | TEXT
DOWNLOAD THE MP3 | 20:21 | 9.3 MB |
Posted by Alan Joyce at June 22, 2006 09:15 PM
Trackback Pings
TrackBack URL for this entry:
http://www.everythingdigital.org/cgi-bin/mt-tb.cgi/556
Comments
Posted by: Jeff O'Hara at June 27, 2006 04:48 PM
Thanks Jeff! I'm glad you're still subscribed.
Posted by: Alan Joyce at June 27, 2006 11:26 PM
Post a comment